P.O. Box 157                                                    "Walk a Mile in Our Shoes"                                                  Phone (262) 657-5252
5718 7th Avenue,                                                                                                                                                                         Fax (262) 657-7414
Kenosha, Wi. 53140                                                                                                                                                    Open M-F 8:30-4:30 & Sat 9-1  
---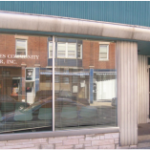 Peer Support, Advocacy and Empowerment
For Adults Recovering with Mental Illness 
We are a place of recovery for those living with mental illness and we offer a variety of groups to help live with everyday challenges.
We are open 8:30am to 4:30pm with 5 people per group.
YOU MUST PREREGISTER FOR GROUPS.
YOU MUST WEAR A MASK OR OTHER FACE COVERING TO PROTECT YOURSELF AND OTHERS. NO EXCEPTIONS.
TEMPERATURES WILL BE TAKEN AT THE DOOR BEFORE YOU ARE ALLOWED TO ENTER.
NO FOOD OR BEVERAGES WILL BE SERVED OR ALLOWED ON PREMISES.
TO REGISTER:
People must call 657-5252 to reserve a seat in group for the upcoming week.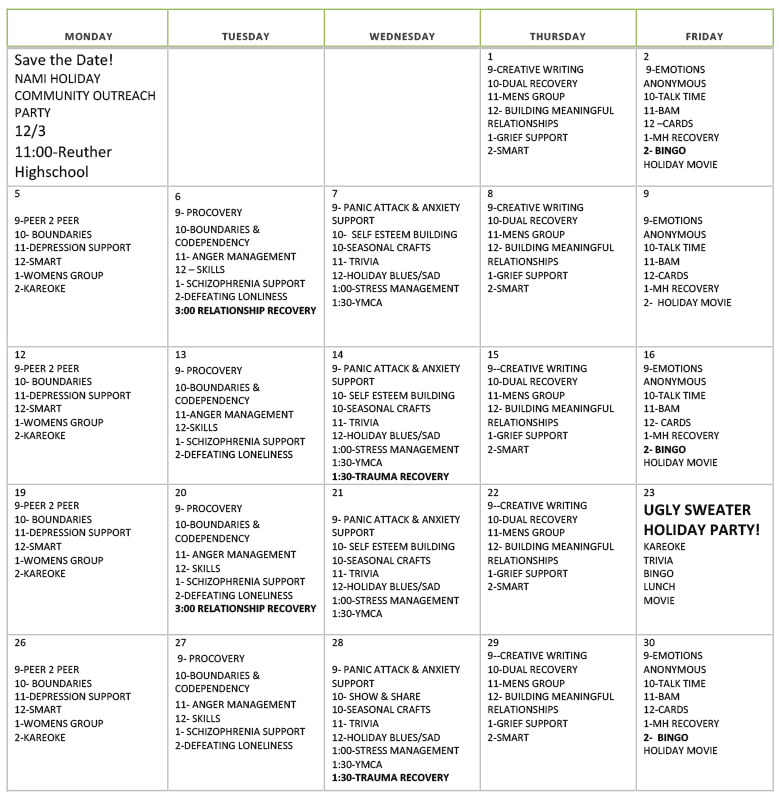 AODA- Alcohol and other Drug Abuse
BAM- Body & Mind
BPD- Borderline Personality Disorder
CBD-Concussions and Brain Damage
DBT-Dialectical Behavioral Theory
LGBTQA- Lesbian, Gay, Bisexual, Transgender, Queer, Allies
RADD-Relationships and Attention Deficit Disorder
SMART-Self Management and Recovery Training
TBI- Traumatic Brain Injury
WRAP-Wellness Recovery Action Plan
WWW-Wait Weight Wellness