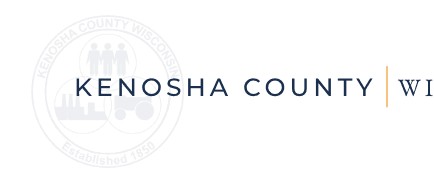 CONSUMER DROP-INS
Bridges Community Center
PO Box 157
5718 7th Ave
Kenosha, WI 53141
Jeff Gaffey
(262) 657-5252
(262) 657-7414 fax
Bridges Community Center (BCC) is a peer support, empowerment, and self-directed recovery center for adults with mental illness. Open Monday through Friday from 9:00 am to 2:30 pm.
COUNTY SERVICES
ADRC of Kenosha County
8600 Sheridan Road
Suite 500
Kenosha, WI 53143
(262) 605-6646
(800) 472-8008
(262) 605-6649 fax
[email protected]
Visit Us Online
Community Support Program
Kenosha Human Development Services, Inc. CSP
Questions on Disability application and other programs
5407 8th Ave
Kenosha, WI 53140
(262) 764-8555
(262) 653-2080 fax
(262) 657-7188 local crisis line
(800) 236-7188 toll-free crisis line
​[email protected]
www.khds.org/
Comprehensive Community Services of Kenosha County
Kenosha County Department of Human Services
8600 Sheridan Rd
Suite 100
Kenosha, WI 53143
(262) 697-6524
(262) 764-8555
(262) 697-4655 fax
[email protected]
co.kenosha.wi.us/dhs/
Karla Bidstrup, LCSW
DVR – Kenosha County
Kenosha Job Center
8600 Sheridan Rd
Kenosha, WI 53143
(262) 697-4690
(800) 228-2681
(262) 697-4687 fax
(800) 228-2681 tty
Kenosha County Community Resources
www.kenoshacounty.org/946/Community-Resources
KARE Center
1202 60th St, Kenosha, WI 53140
Phone Number(262) 654-3586​
www.khds.org/our-programs-a-to-z/kare-center/
This is an eleven-bed community-based residential facility in Kenosha that serves as an alternative to hospitalization for county residents who are experiencing a mental health or substance abuse crisis. The KARE Center works in concert with adult crisis workers to provide Chapter 34 Emergency Mental Health Services and co-currently licensed as a residential intoxication monitoring service under Wisconsin HFS 75.09. The program also provides services to homeless mentally ill clients who are experiencing difficulties on a short-term basis.
The Dayton Care Center
Provides personalized care and assisted living for those with physical and mental disabilities, primarily U.S. veterans. The Dayton was built in 1925 as the premier hotel in Kenosha and was later converted to an assisted living facility. Our desirable lakefront location, affordability, and caring staff make us the perfect choice for potential new residents. Visit our services page to learn more about life at the Dayton.
www.daytoncarecenterinc.com
(262) 657-6121
​521 59th Street, Kenosha, WI 53140
Women's and Children's Horizons
Administrative Building:
2525 63rd Street
Kenosha, WI 53143
Crisis Line 262-652-9900
Crisis Line (toll free) 800-853-3503
Administration 262-656-3500
E-mail: [email protected]
Fax: 1-262-656-3402
http://wchkenosha.org/
Benefits Planning and Outreach
Employment Resources, Inc.
4126 Lien Rd
Suite 104
Madison, WI 53704
(877) 826-1752 phone
Disability Drug Benefit Helpline (Medicare Part D)
(800) 926-4862
Disability Rights Wisconsin
Summit Place
6737 W Washington Ave, #3230
Milwaukee, WI 53233
(414) 773-4646
(800) 708-3034
DRW offers advocacy services, including: information and referral; advice and guidance in self-advocacy; investigating, negotiating or mediating on your behalf, or representing you in legal proceedings. DRW also has offices in Dane County and Barron County. Click on those counties for contact information.
Disability Voting Rights Helpline
(800) 928-8778
Legal Action of Wisconsin, Inc.
Racine Office
521 6th St
Racine, WI 53403
(262) 635-8836
(800) 242-5840
(262) 635-8838 fax
(800) 947-3259 tty
[email protected]
badgerlaw.net
Legal Action of Wisconsin exists to provide creative and effective legal representation in order to achieve justice for low-income people and others to whom it would otherwise be denied.
Social Security Office
5624 6th Ave
Kenosha, WI 53140
(262) 656-7844
(800) 772-1213
Social Security Office Toll Free Number
(800) 772-1213
Open 7 am to 7 pm